Hanshin Technology becomes one of the world's leading manufacturers of interactive retail systems. With innovative approaches and continuous efforts in bringing new ways of retail business communication and also public entertainment, we consistently provide a broad range of products in order to enhance and inspire customer's experience in interactive retail systems.
Production Capacity >5,000 pcs/M
At Hanshin, we are committed to providing excellent one-stop ODM/OEM service to customers, which includes custom design, develop and manufacture services for interactive retail system & interactive Vending machine . Using cost effective planning and manufacturing solutions, we aim to provide the best product and service to our customers. Moreover, Hanshin Technology is certified under the ISO 9001, CE, FCC and ROHS standards in order to maintain excellent quality control.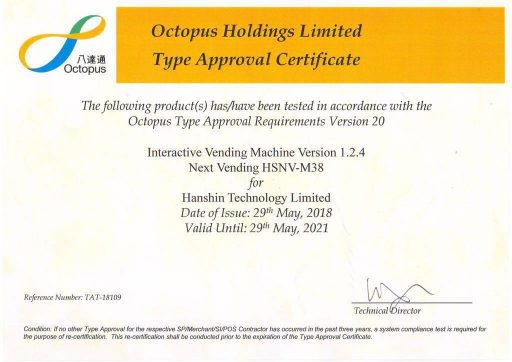 Winner of the Electronic Industries Awards 2018